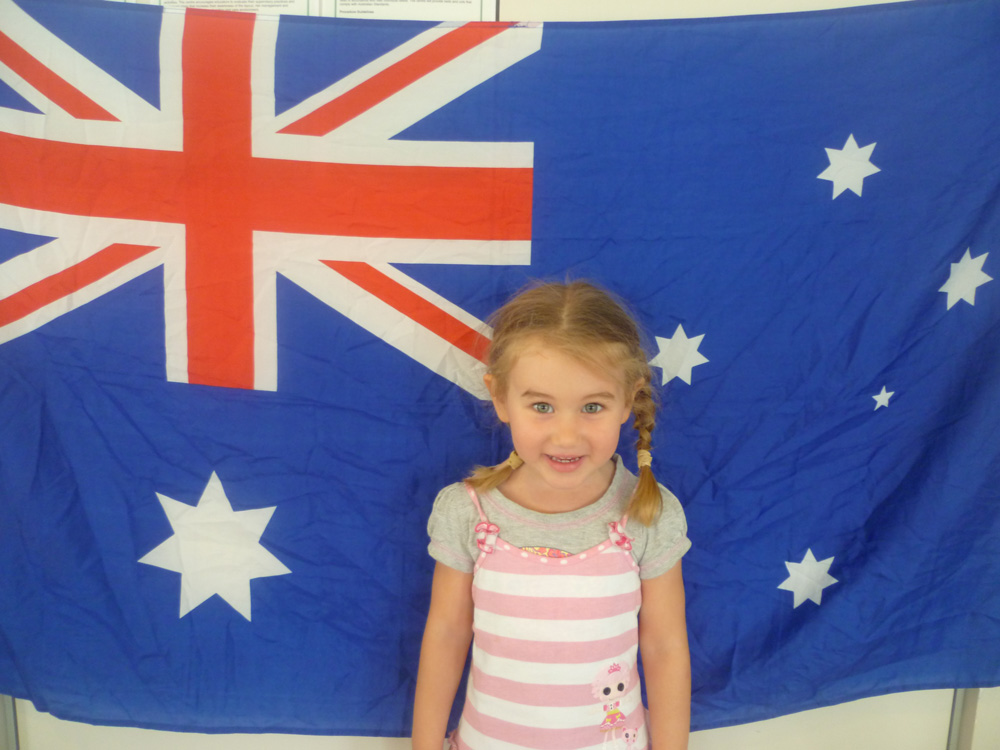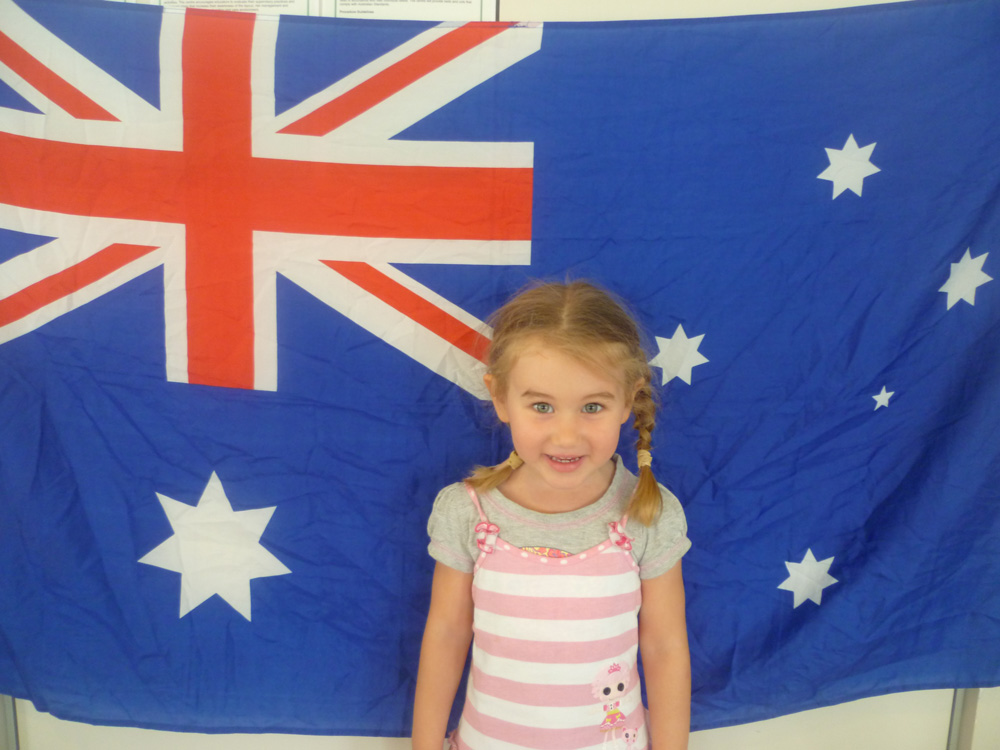 Happy Australia Day! Australia Day fell on a Saturday this year so we celebrated all week. Leading up to Australia Day we were all very creative and participated in a number of creative experiences to commemorate all things Australia.
The children experimented with some red and blue, as well as green and gold painting, goop, glitter and ice, mixing the different mediums of our national colours together in a variety of enjoyable sensory experiences. We enjoyed making the Australian animal masks, which we coloured in and used to turn ourselves into another character as we played.  As a group we painted some Didgeridoos, which we worked on over several days to make them look just right!  We worked with a partner to make some beautiful sand art pictures for us to hang up on the wall in the Book Area.  After exploring the Australian and Aboriginal flags we made our own special handprint flags and painted some boomerangs.
We read books about Australian animals, watched the cockatoos and rosella's fly into the trees in the playground, and talked about what animals live in the wild in Australia. We danced to the Wombat Wobble, and learnt the actions for the different Australian animals. On Friday, as part of the Australian festivities, many of the children dressed up in their best Australian gear – boardies, rash shirts, hats, sunnies – all set for a day at the beach. We all enjoyed having a scrumptious sausage sizzle for lunch and lamingtons for afternoon tea, very yummy!